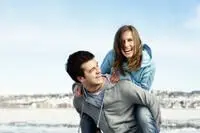 Marriage can be one of life's greatest joys, and most precious assets. Therefore it makes sense to take the time to invest in damage proofing your most valuable treasure. A lot of people get to the point of considering marriage and freeze. Am I ready? Am I sure he or she is the one? One person I spoke to said, it's not marriage that freaks me out, its divorce! Premarital counseling helps couples avoid potential problems and have the skills to negotiate them before they occur. This kind of relationship coaching is usually done in a series of four –six visits with a professional therapist or clergy person .
In Premarital Counseling, couples learn new skills for learning how to:
Resolving conflict, and fight fair
Actively listen to each other
Complain without blame
Work on budgets
Talk about their sexuality
Explore how each person's philosophies of children, in laws and spirituality differ and intersect.
By learning better communication skills, couples are able to building stronger , more lasting relationships. The commitment to prepare for marriage may be as important as the desire to be together in the first place.
When to seek premarital counseling:
1. If you are in your early 20's and have never been married.
2. If one partner seems a bit commitment phobic.
3. When you notice that important issues do not get resolved, or just seem fall into a pattern of "the too difficult conversation"
4. When one or both of you have been married before and you want to avoid another failed relationship.
So if you know of someone getting married in the near future, suggest the seek premarital counseling from a qualified professional, or better yet, give them a gift of four sessions of premarital counseling; it could be the gift of a lifetime.