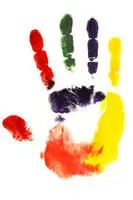 My office is a Gay Friendly environment!
If you or your same sex partner need counseling, you will feel respected and cared for in my office. I have been working within the gay community for nearly twenty years; starting with my pastoral involvement in AIDS ministries in the 1990's, being part of the Religious Coalition for Equality, and providing gay affirmative therapy for many individuals and couples who are sexual minorities.

If you are looking for someone to talk to, here are some issues that I help people work through. See if they sound familiar.
I'm not sure what's going on…but I think I may be gay.
One of us is more out that the other is.
We often deal with shame issues, and poor self esteem
We just don't talk anymore.
I want to get married, but my partner seems to be stalling.
I am a sexual minority and also Christian. (At least I think I am.) How do I reconcile those different parts of me?
Coming out, to my parents terrifies me. I wish I could tell them, but I'm just can't.
I don't think God wants to talk to me anymore.
I am married to an opposite sex partner, but I don't know what to do with my gay side.
We need a third party to help us talk things out!
Although homophobia is lessening in our culture today, many GLBT couples may be dealing with shame and self loathing due to social conditioning. And even though most families want the best for their gay children, they can often do the worst things possible that puts gay family members at greater risk. I help gay/lesbian/bisexual couples and individuals process their family's messages of shame and ridicule, so they can begin their own healing journeys into healthy relationships and find a centered approach for healing their emotional and spiritual wounds.

Do you work with singles or just couples?
It's about 50/50. I work with GLBT individuals who are processing their next move in life. It may be about "coming into" themselves or "coming out" to others. It may be about finding a better relationship, or wondering how to fix the one they are in. My work is systemic, which means that no matter what you do, or how you relate to others, it's all connected. No one lives on an isolated island, what one person does influences the others in his or her life; and sometimes that means we have to make new choices to find the more satisfying and healthy life that we desire.

What if I don't fit the mold of gay or straight? What if I'm not sure?
Welcome to the club. No one fits stereotypes all that well. Maybe your sexuality is somewhere in-between the extremes. Let me help you travel the road of self discovery that can lead to peace, by accepting who you are at your core; and then let's figure out where to go next.


To see me talking about my new book on Gay Spirituality click to