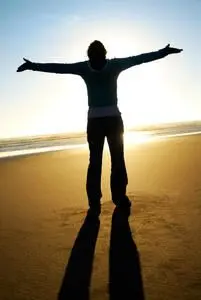 Click here to visit Ken's Blog at Wordpress.com







A NEW BLOG… by Ken Burr

(to read the latest entries, scroll to the bottom of this page)
November 3, 2009
The golden colored big leaf maples that have been illuminating the hillsides of Seattle for the past month are beginning to shed their canopies to the ground making a new crackling sound when I trample the dry leaves under my feet. It's a new and joyful experience when I take Max out for his morning walk. Although he stays at my side, he really wants to run and chase the foliage that flies up in the air as we keep up our fast gait. A seasonal shift is about to occur; something new is about to begin.
---
November 15,2009
Gay spirituality, an unthinkable term for preceding generations, has become a concept that deserves some serious consideration for people of faith. Although, the words, "gay" and "spiritual" are still considered a mix as impossible as oil and water by many, there are a growing number of people in the GLBT community, who are developing healthy spiritual lives; a fact that has left many traditional Christians scratching their heads as if in the presence of a miracle.
---
November 19, 2009
Although this may sound like the name of a rock band, depression is not an easy tune to carry when it's on your own shoulders. I know; I have been there during a very stressful time in my own life several years ago. What helped me through that rough patch was the right antidepressant, talk therapy, and the support of those my loved ones. Medication to alter the biochemistry in the body and a good therapist to help a person sort out the stressors in their lives is still considered a winning combination, and one that I often employ for clients who are experiencing clinical depression.
---
November 30,2009
Research has shown that you really CAN'T buy happiness, which really shoots holes in the idea we all have once in awhile when we exclaim " If I only won the lottery I would ______" (fill in the blank) Of course it goes without saying that we think that would really make us happy. Well, it would certainly go along way to one's personal debt reduction, but would it really make you happy?
---
December 7,2009
I've been helping people with troubled relationships for years, where I often remind people that love is more than a feeling of bliss, it is also a choice. People don't fall out of love overnight. They let love relationships get stale, forgetting to open the windows of kindness and respect to air the room. Lacking oxygen, love will wither on the vine. Every relationship needs to be nurtured in order to be alive. To love another person for a lifetime is not only a commitment to stick it out with each other through thick and thin; it involves a series of choices made on a daily basis.
---
January 2 ,2010
This is unusual day for numbers since 01/02/2010 is a perfect palindrome, meaning the numbers read the same coming or going. Although January was named for the Roman god of beginnings and endings, who was able to look backward and forward at the same time, this year has another added twist by looking ahead to a new decade, deciding what new things we will attempt in this new era.
Since we have all agreed that more dark chocolate is the first resolution that we WANT to keep for the New Year it's time to consider the second fun item that will be enticing to implement this year. One of my favorites is a regular Date Night. Although it may seem that we live in a culture saturated with marriage problems, and a 50% divorce rate, we need to also remember that half of the relationships DO work and last and may be the most fulfilling love relationships in human history. In my experience there is one factor continues to help keep the fun alive in any relationship (and it is NOT the FUN in dysfunction!
---
January 9,2010
After getting a haircut on a rainy day, I walked back to my car parked on a Ballard side street, started the car to get the defroster going, checked my cell phone for messages, only to experience a terrible shock when hearing a horrid thump. Across the street from me, an elderly man had smashed his bicycle into a curb, flew over the handle bars and ended up laying face down on the sidewalk. He was NOT moving! From my black leather interior luxuriated with Bose surround sound, I panned the scene to see who was going to help this old guy, only to realize that person was me.
---
January 10, 2010
To get inspired to make your own positive changes for this year, watch this zany video of hope from Caffe' Medici, in Austin Texas, and let me know what ideas YOU come up with!
---
February 4, 2010
Cars are one of my weaknesses. By the time I was able to ride a bike out of the neighborhood, my buddy Steve and I visited all the car dealers in Lake City each Fall to catch the unveiling of exciting new models that came out every year about September 20.th Unless you were there, you just can't imagine how exciting it was to be the first to glimpse the Ivory 1959 Chevy Impala 2 door hardtop with the red stripe flowing into batwing fins; or to sit in a red 1964 Mustang convertible and imagine how happy you would be if you could own one someday.
---
February 5, 2010
Last year when visiting San Francisco, we stopped by Pier 39, and couldn't believe our ears! Click this you tube link and you'll see whatI I mean! ( http://www.youtube.com/watch?v=Hr7Tr9ecY-0 )The resident Sea Lion's family interactions were humorously deafening! The crowd of onlookers couldn't help but smile at the silly and exaggerated antics between mates that sounded like a combination of market vendors and rabid street corner preachers! Oy ve!
---
February 10. 2010
Phil Appleman an amazing poet, recently sent this poem to his friends for Valentine's Day and included this note. "Monday is my (84 th) birthday, and Margie and I will be celebrating it here in cozy Florida by going dancing. Margie is fine, and sends her greeting along with mine.
The day after that, Feb. 9, Garrison Keillor will be reading "This Year's Valentine" on his NPR program, "The Writers Almanac." Happy Valentine's Day, Darwin Day, and Presidents Day!
---
February 24, 2010
Watching the athletes compete in the Winter Olympics these past two weeks has been more than breathtaking for these medals not only represent being the best in the world; they also reveal amazing personal stories that illustrate the incredible resilience of the human spirit.
---
March 27, 2010
No one actually wants change. Not really. If given the choice of changing or continuing the status quo (as long as it's working for us,) none of us would CHOOSE change. Change requires new paradigms in perspective, new attitudes, shifts in behavior and constant adaptation. Good grief! It's just too much work, right? Or is it?

---
March 28, 2010
Couples, gay and straight, are often living together before they have any kind of commitment ceremony. People want to make the right choice in mate selection, or they may want to see if they can stand to live with the person they love. Obviously for gay couples residing in states that do not recognize gay marriage, there is a problem of equity and legal status provided for straight couples that tends to discourage gays from making a date at the church.
---
March 29, 2010
In celebration of the one year anniversary of my book being published (Coming Out, Coming Home, Making Room for Gay Spirituality ) my son made this vidieo that expalins what this book 'is all about and why I had to write it! It's about connecting the dots between our innate sexuality and spirituality..check it out!
---
April 8, 2010
Remember that first kiss, or the first school dance you went to? (Maybe they happened on the same date.) How about the first time you played an instrument in public and you were so nervous you thought you'd pee your pants! Do you remember the first time you saw the ocean and were mesmerized by the power and cadence of the waves? Then, there was that first car…and your first year of college! Firsts have a special place in our lives. In fact our brains remember our firsts in great detail because of their novelty, excitement and wonder.
---
April 22,2010
I remember attending a memorial service for older friend of the family a few years ago and sitting next to a woman "of a certain age" who said that she wasn't sure how to handle this as it was her first funeral. I was amazed that she had reached her 40's without encountering the death of someone she knew. For me, death has always been a part of life because I had older grandparents who died when I was quite young. But for that woman, her first death loss was a profound experience.
---
April 26, 2010
I can still picture from long ago, one of our kids, sitting next to the big drawings on the wall near the staircase, crayon in hand, adamantly saying it wasn't her fault…and squirting huge crocodile tears that were meant to convince us that someone else had done the misdeed! We, of course, didn't buy it, and made sure the message "all lies will be found out" got through. What seemed like a big deal a couple of decades ago, cracks me up today.
---
April 27, 2010
For some just plain ol fun.....see this VERY creative Video! Shows you how creative you can be when you are on the fun path of life again!
---
May 12, 2010
Last week I took a hike with a friend to Turtle Back Mountain on Orcas Island where we could literally see for miles and miles. Although we had only gained about 1,000 ft in elevation, it felt like we were part of the top of the world. It was one of those wonderful days in Washington State where the sun was brilliant, the skies and seas cobalt blue, and eagles soared directly above us relishing the glory of their six foot wingspans. While the wind gently bended evergreen boughs, emerging grasses, and purples wildflowers, I thought, "if ever there was a place of spiritual renewal, this is it!"
---
May14, 2010
A couple of years ago we decided to move back to the city after living in the 'Burbs for over 15 years. We were excited on many counts, but one of the main objectives was to be near "our people" again. As much as I am a proponent of natural spirituality in the country, I must admit the day we moved in, I was thrilled to hear the sounds of neighbors talking as they walked past our home to the corner coffee shop. It felt like home. People actually stopped to say hello, or comment on the flowers on the porch as they walked their dogs. Although we didn't know them, we quickly began to feel connected to others on a different level that we had while living away from the city.
---
May 21,2010
In spite of America's affluence,…..In spite of all the materialism which surrounds us, and the innumerable activities that demand our energies…..In spite of our basic human freedoms and opportunities, we have a new kind of poverty affecting our lives. Robert Banks ( All the Business of Life) says it well when he states that we have "a new poverty" in our lives for we are poorer than most countries in the world when it comes to time. "What we have gained in terms of material things, we have lost in terms of disposable time."
---
June 2, 2010
Today we have been married for 37 years! My wife and I tease each other that we've had 35 good years… because two were pretty awful when we were not able to get in synch! At this point, the negative perspective represents only 3% of our lives so far. Not a bad average when you look at the bigger picture; and hopefully by the time leave this world those will only be a blip on the screen as we review the movies of our lives.
---
June 3, 2010
For you God/Dog lovers out there... here's a chance to spend two minutes similing and loving some of the "people" who nurture your soul; a little sappy but cute...


---
February 15, 2011
One of the secrets of a great realtionship is intimacy. Everyone seeks it, but intimacy often illudes people, because they miss a very important ingredient, which is the ability to be vulnerable. I have often encourged clients to watch this video so we can discuss it later on. Take twenty minutes out of your day to watch this great little video.