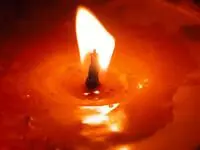 I believe the best testimonial comes directly from the people I've helped. Most people have been very satisfied with my work.

Here's a few quotes sent to me from former clients.....

"Thanks for the time spent with me, it's been one of the best counseling experiences I have had" ' BR

"Thank you for the ongoing care of our son. We have seen his moods soften and it's very good news that he has improved so much in your care." CS

"Once again, Ken, thank you for being the best counselor we could have hoped for. You gave us a happy start for our life together. A&C

Testimonies from Men's Group

Men's group has enabled me to better understand the complexity of the relationships in my life, and how to deal with them more effectively. Ken's emphasis on the importance of self care has added an important dimension to my life. Dick M

Ken is an excellent facilitator and intuitive therapist. He has helped me identify and deal with intimacy issues in my family. Men's group has significantly improved the quailty of my realtionships. Alex F.

Ken did an outstanding job of creating an enviroment where there was accountablity, and openness to share honest feelings, while gaining the support of my peers. Men's group provided an amazing forum for me to discuss my life situations, and learn to respond differently. Jim M

Responses from National AAMFT Seminar Participants

Ken Burr is a scholar, a very warm clinician, and a role model. This experience has been very captivating, spiritual and true for me. Thank you!

I not only appreciated what you presented, but who you are...your grace..your interpretation of what I consider, Gospel

I really enjoyed this presentation. It was very informative, and the material was helpful and understanding something new. I felt this session was incredible. It's about time that these issues are being addressed in a positive light. I hope you publish your findings!

"I must admit that my way of being in the world, was enhanced after attending your workshop entitled "Making Room For Gay Spirituality." Learning to mend spirituality and sexuality regardless of sexual orientation has been a means through which I have decreased shame in my personal life as well as with other's with whom I have shared these concepts.